Soon after the cruisers net this morning we moved Dignity around the corner to Petit Byahaut. The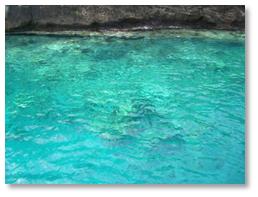 water here was crystal clear. Having put out the washing done earlier while testing the genset we put on our snorkeling gear and swam ashore to check things out. The water was abundant with life including hundreds of tentacled jelly fish which gave both of us a number of stings. Ashore we found the most quaint but empty mini-resort. Calling around we could find no one so we decided to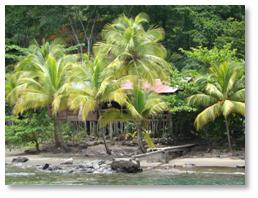 head back to the boat and wait out the morning to see if anyone would show up.
On the way back to the boat we snorkeled further out and were rewarded with yet more sea life and yet more stings.
The morning played out, we had lunch and no further signs of life showed. With the relatively heavy weather forecast to come in on Wednesday we decided the best place to find a meal would be back in Bequia. So off we sailed, this time leaving before the current was properly in our favour. It was a close haul all the way but again we made it with one tack. We'll go ashore soon to find somewhere willing to feed us.
On the way over the genset had another murmur. Folks on the net are reinforcing my view there is an issue with the fuel feed – probably a filter that needs replacing. I'll start trouble shooting that tomorrow. We have now effectively begun our trip back to Grenada where we'll get stuck into our summer projects. How far I can remediate the genset issue will dictate our speed of return.
For now here are just a few pics of Petit Byahaut. I wish we'd taken the camera ashore but that would have involved going back in the dinghy.